Ways to be Average
Todays post is a continuation of yesterday's theme of being realistic.  Really this is a 2-for-1 repost of a pair of posts by Zen Pencils, where he creates comics from inspirational quotes.
The first is a quote from Chris Guillebeau about 11 ways to be average.  In it, he reveals the formula for living a boring and unremarkable life.  For those unfamiliar with Chris, he is a Portland resident, author of "The Art of Non Conformity" and "The $100 Startup," host of the annual World Domination Summit, and has nearly accomplished his goal of visiting every country on the planet.
Click the images to see the entire comic.  
The Timing Always Sucks
It's almost stating the obvious, but it's true that for the most important things in life the timing can always be better.  To put it another way, there will always be a reason not to do something; especially stuff that really matters.   The second quote is by Tim Ferriss from his first book, "The Four Hour Work Week."  Tim is know for his "lifestyle hacking" (among other things), and like him or not, it's hard to ignore his ability to distill things down to their essence.  Be it a skill or life philosophy.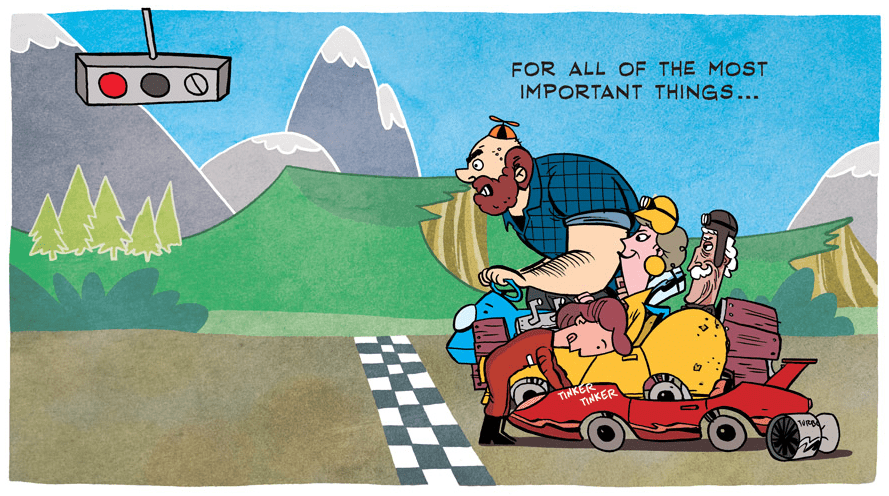 It'd be easy to dismiss what both of these guys are saying, if what they were saying wasn't so important to living a life worth living.  We are not automatons whose only function is to perform some mundane task with ever increasing efficiency.
Do something Interesting…then tell us about it.    You never know who or what you might inspire.