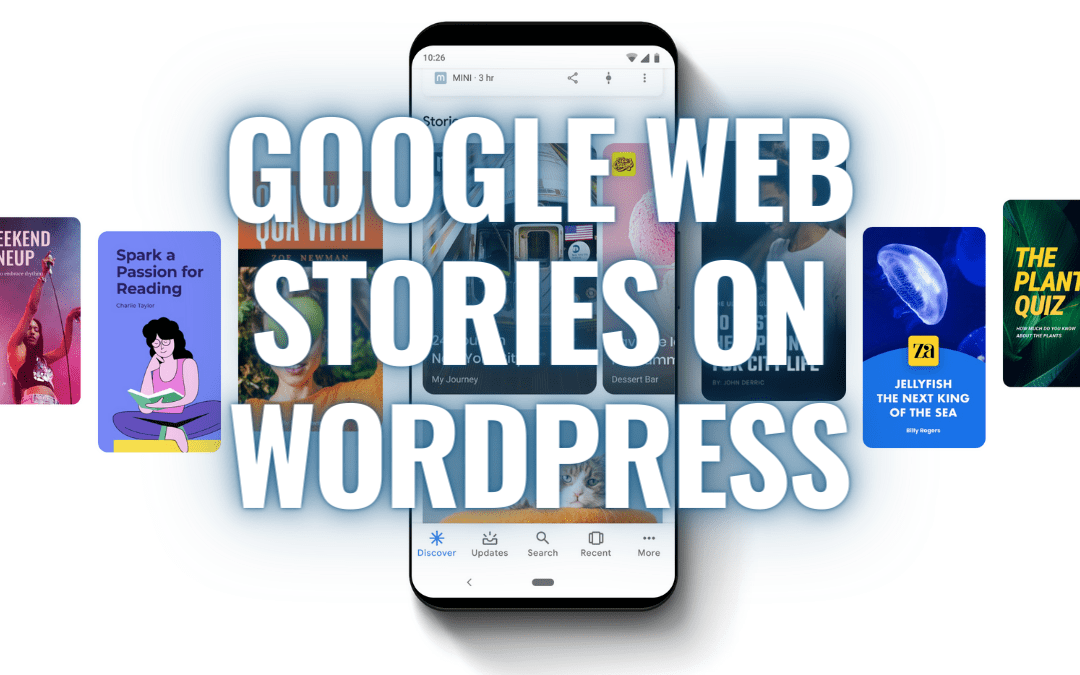 What Are Google Web Stories?
Before covering the use of Google Web Stories on WordPress, we first need to look at what Web Stories are. If you've used Instagram, Facebook, or TikTok, you should be familiar with the "story" format where viewers tap or swipe between screens containing video, images, and text. Google Web Stories are a web-based version of that format, that can be hosted on your website rather than on a social media account.
Why Use Them?
If you have a small business website then web stories may help you achieve your business goals. It's well worth the time to learn more about these stories and all of their perks or hire a WordPress website management company like us to do it for you.
Here are the top 3 reasons to use Google Web Stories:
Engagement. The story format has proven to be an engaging medium that people will watch and read.
Ownership. Maintaining control over your content is growing increasingly important, in this age of uncertainty – especially for businesses.
SEO. Web stories give you another way to attract organic search traffic, one that is currently far less crowded than other channels.
Google web stories open up all kinds of opportunities with images and video clips. This is one of the principal ways they aid brands that wish to showcase relevant and meaningful ideas consistent with their messaging.
The reach of Google web stories goes beyond the website they are created on. Not only do they show up in a standard Google search, but stories are seen in the images section of Google as well. People can learn about them via both Discover and classic search. Discover is the name of an app that's suitable for mobile applications.
Why Do They Work?
Why do these stories stand out online? They're not exactly like Facebook or Instagram stories, but because they use a similar visual format, most viewers are already familiar with them. This short-form visual content was created and perfected on social media platforms and is highly engaging.
Viewers are already accustomed to the format, so when a web story comes up in a Google search, it's very familiar and easily understood. Because a majority of web searches are coming from phones these days, the story format is designed to display on mobile devices.
If you're a business owner who is looking to motivate the members of your audience to purchase a specific product or service, then you may use Google Web stories for all sorts of reasons. You may want to include a CTA that directs people to sign up for your mailing list, subscribe to a monthly service, or buy a product.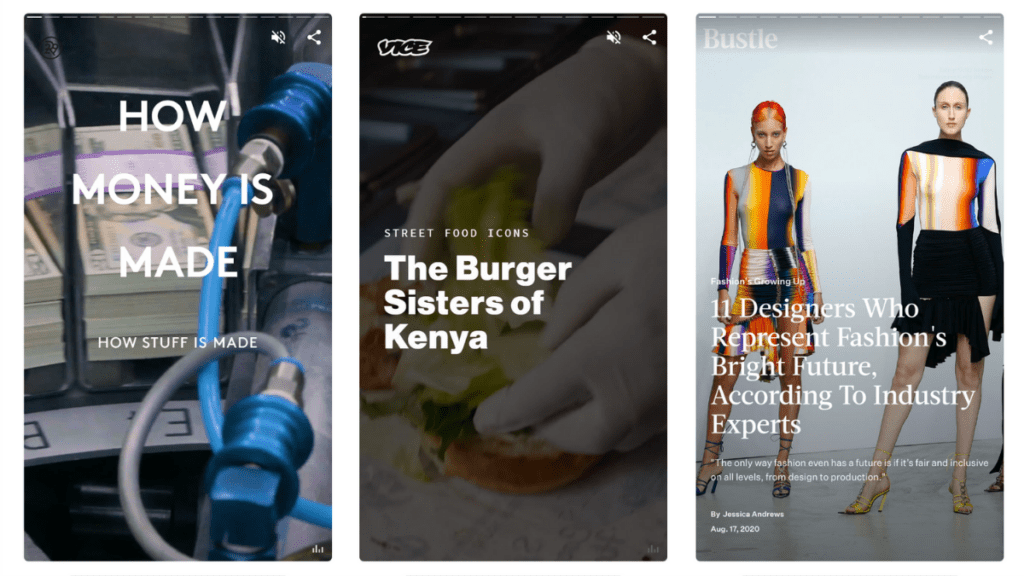 How To Use Google Web Stories
There are several ways to use Google web stories in your content strategy. The most common is to use the short form format of a web story to direct users to either a call to action or longer-form content. Because the stories are easy to tap, it's the perfect medium for a mobile phone.
Web Story Best Practices
Video First. Use video in the 9:16 ratio to keep your content engaging.
Be Concise. Keep your text as short as possible to keep it scannable.
Make it Readable. Use large text and contrasting colors.
Be Authentic. Use your voice to keep viewers engaged.
Google Web Stories For WordPress
The easiest way to get started with Google Web Stories on WordPress is to use the official Google Plugin made by the Google web stories team. The plugin gives users the power to set up web stories without having to leave their WordPress site. This integration also makes it simple to post web stories directly onto your website.
Using the Google Web Stories editor for WordPress, you can easily create your own web stories from templates or start fresh with a blank canvas. These visual narratives allow tappable interactions and can be shared easily across the web.
By creating web stories on your WordPress website, they belong to you and your company instead of being locked inside a closed platform.
Upon installation, the plugin also sets up a default archive for all your web stories at yourwebsite.com/web-stories. This is useful if you want to create a separate archive that puts all your stories in one place and is easily accessible from a menu.
Web Stories Editor
The Web Stories editor for WordPress is a powerful and user-friendly creation tool. If you have used the WordPress editor, navigating the web stories editor will be similar. Because the plugin lives on your WordPress installation, users can easily access their images in the media gallery. The only exception to this is when setting the default logo, which asks for the file to be uploaded.
Some of the key features are:
A visually rich and intuitive dashboard, allowing you to easily navigate the story creation process
Beautiful and expressive page templates to you get your story creation process started quickly and smoothly
Easy drag-and-drop capabilities, making it easy to compose beautiful stories
Convenient access to WordPress' media library, enabling you to grab your media assets right from the plugin dashboard as you create your stories
Customizable color and text style presets, making it easy to tailor the style of your stories to the needs of your content strategy
Creating a Google Web Story on WordPress
Making a web story is super simple. If you haven't done it before, the easiest thing to do is use a template. This still affords you full control over typography, colors, images, animations, and links, but you don't have to figure all those out before starting.
The main elements for each story are:
After you get comfortable creating and editing these elements, you can start to incorporate:
Web Stories Links
Links are one of the best features of web stories. Viewers like the visually engaging content, but some topics need more than an image to explain. In this case, you can use a web story as an introduction to a topic, and link to longer-form content.
Links can be added to a variety of elements from titles to text and backgrounds.
Web Stories Buttons
Adding a call to action is similarly simple to adding links. This is a great option if you are using web stories to attract potential customers for a product or service.
Google Web Stories + Google Site Kit = ❤️
If you are using the WordPress Google Web Stories plugin, installing the Google Site Kit plugin makes it super easy to connect your Analytics, Search Console, AdSense, Optimize, Tag Manager, and PageSpeed Insights. If you already have the Site Kite plugin installed, the Google Web Stories plugin will automatically detect and import the settings.
Download the Google Web Stories Plugin Here: https://wordpress.org/plugins/web-stories/
Download the Google Site Kit Plugin Here: https://wordpress.org/plugins/google-site-kit/
Monetizing With Web Stories
Because Web Stories is a Google product, it integrates tightly with other Google services like AdSense. Including ads on your web stories is super simple once connected. This visual, mobile-friendly design of web stories is a great way to integrate ads into your content.
Google Web Stories For Small Businesses
If you're a small business owner, Google web stories can help attract more visitors to your website. If done well, these stories can materially increase the effectiveness of your marketing efforts and lead to more revenue. Search Engine Optimization is one area where small businesses can compete with larger companies, and Google Web Stories are a relatively new format that isn't nearly as competitive as other channels.